Happy Summer
Thank you for your commitment to our ministry.  We will have a few new servers in September!!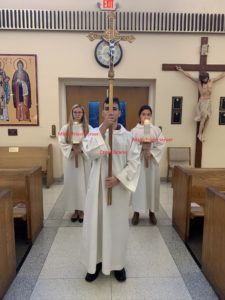 Back To Notices
Parishioner Registration
Are you registered? We would like for you to become an official member of the Saints Cyril and Methodius Parish Family. Registration Updating Drive. February to June 2020.
Registration Form
After completion, please do one of the following:
A. Email to jloring@sscmdp.org
B. Snail mail printed copy
C. Drop off at the Parish Center