Diocese of Rockville Centre files for Bankruptcy
On October 1, the Diocese of Rockville Center filed s voluntary petition for reorganization under Chapter 11 of the U.S. Bankruptcy Code.  A video explaining the decision may be found on www.drvc.org. The attachment below is the official statement from Bishop John Barres.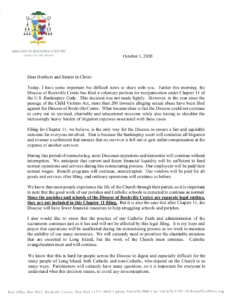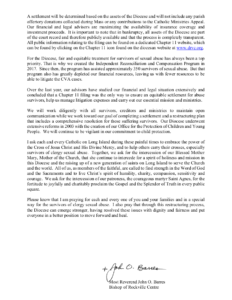 Back To Announcements
Parishioner Registration
Are you registered? We would like for you to become an official member of the Saints Cyril and Methodius Parish Family. Registration Updating Drive. February to June 2020.
Registration Form
After completion, please do one of the following:
A. Email to jloring@sscmdp.org
B. Snail mail printed copy
C. Drop off at the Parish Center