Congratulations: Golf Outing Honorees
We thank you all who played and supported the Annual Msgr. Ted Rooney Golf Outing and Dinner on June 17, 2021. We acknowledge our honorees this year: (l-r) Anna Ortiz, Jane Carleo, Carol Tannehill, Kathy Liegey, and Cathie Taibi. Perfect weather, perfect evening, perfect gathering.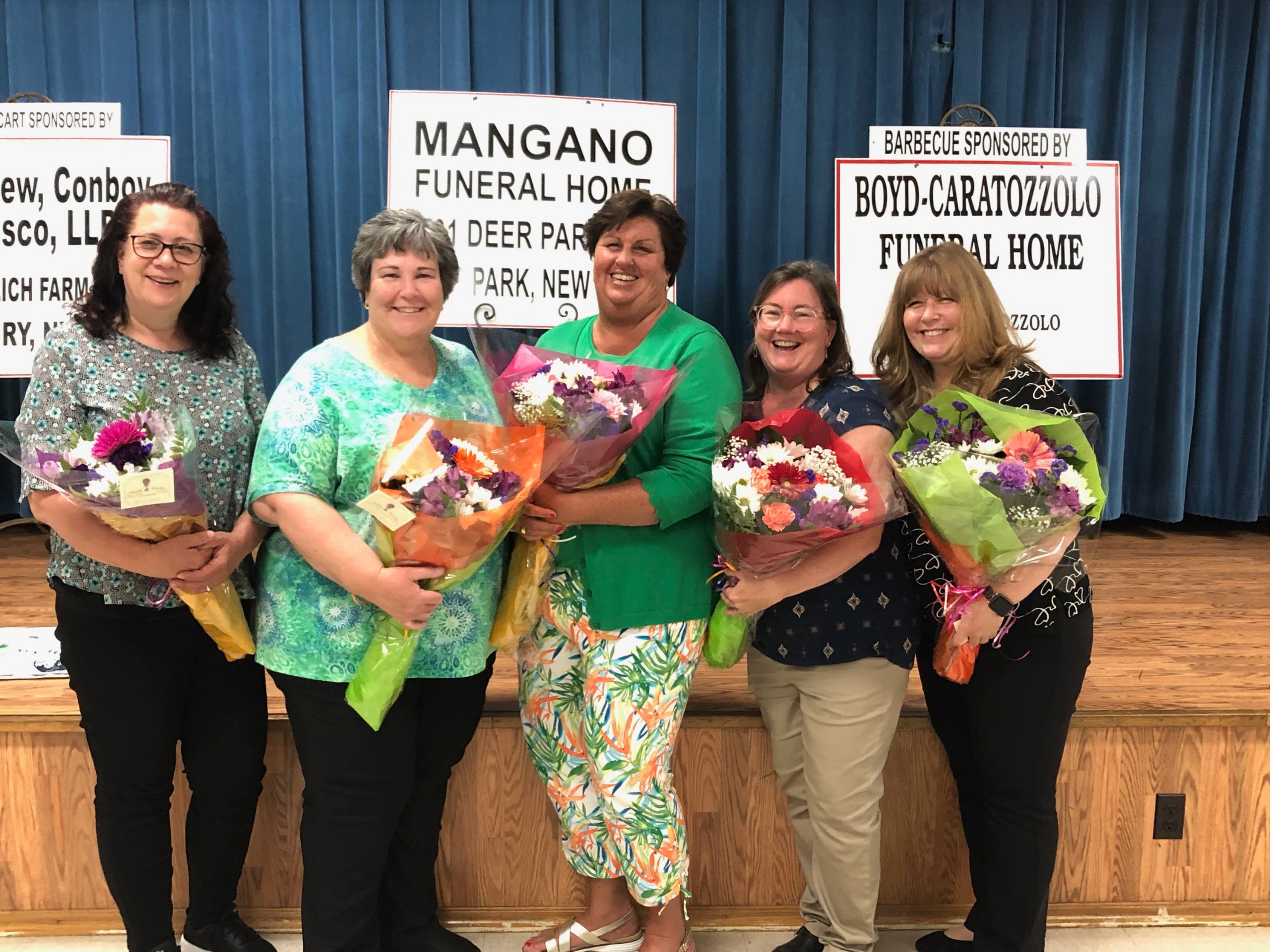 Back To Announcements
Parishioner Registration
Are you registered? We would like for you to become an official member of the Saints Cyril and Methodius Parish Family. Registration Updating Drive. February to June 2020.
Registration Form
After completion, please do one of the following:
A. Email to jloring@sscmdp.org
B. Snail mail printed copy
C. Drop off at the Parish Center